Our Senior Footballers will take to the field this weekend in their first competitive game of 2015 when they play in the Kiernan Cup.The team play Tubbercurry at 2pm on Sunday in Tourlestrane. The team then kick off their Division 1 League campaign with a home fixture with Coolera/Strandhill on the 22nd of February. Full details of the team's game can be viewed on the club website.  

Hard luck to Noel Gaughan and the Sligo Men's team who suffered defeat at the hands of Fermanagh on Sunday. The team lost on a scoreline of 0-14 to 0-12. Noel lined out at wing back. 
Well done to Katie Walsh, Grainne Carty, Aisling Egan and team manager Paddy Henry on their victory with Sligo Ladies on Sunday last. The team beat Wexford on a score of 4-8 to 0-5. 
There are a number of Tourlestrane Children jerseys avaliable for purchase through club secretary, Amanda Walsh. Sizes range from 5-6 years up to 10-11 years.
Bingo every Tuesday in Banada Abbey Hall. Next Tuesday Snowball €6,000 on 45 calls or less, Jackpot €3,400 on 48 calls or less, Lotto €320 Waiting to be won.

The BULL challenge takes place on Saturday the 28th of Februart around the ground of Banada Abbey. For further details, visit http://thebullchallenge.com/ or visit the Facebook page.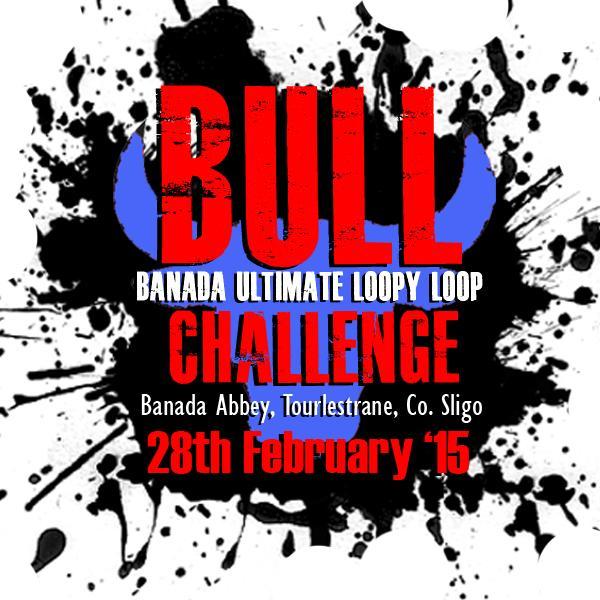 Senior Men's Football Upcoming League Fixtures 2015:
15/Feb
Kiernan Cup: R1: V Tubbercurry (Home) - 2pm
22/Feb
Division 1: R1: V Coolera/Strandhill (Home) 
28/Feb
Kiernan Cup: R2: V Curry (Home) - 3:45pm
07/Mar
Kiernan Cup: R3: V Coolaney/Mullinabreena (Away) - 4pm
Weekend of 21/Mar 
Division 1: R2: V Curry (Away) 
Weekend of 11/Apr
Division 1: R3: V St. Mary's (Away) 
Weekend of 18/Apr 
Division 1: R4: V Tubbercurry (Home)
Weekend of 25/Apr
Division 1: R5: V Eastern Harps (Away) 
Weekend of 02/May
Division 1: R6: V Drumcliffe/Rosses Point (H)
Weekend of 09/May
Division 1: R7: V Calry/St Joseph's (Away) 
Weekend of 16/May
Division 1: R8: V Bunninadden (Home)
Weekend of 23/May
Division 1: R9: V Coolany/Mullinabreena (Away) 
Weekend of 30/May
Division 1: R10: V St. John's (Home)
Weekend of 18/July 
Division 1: R11/ V St. Molaise Gaels (Away)